Deepika Padukone looks captivating in black for the Oscars
Deepika Padukone looks captivating in black for the Oscars
by

Filmfare

| March 13, 2023, 11:47 IST
News
Follow on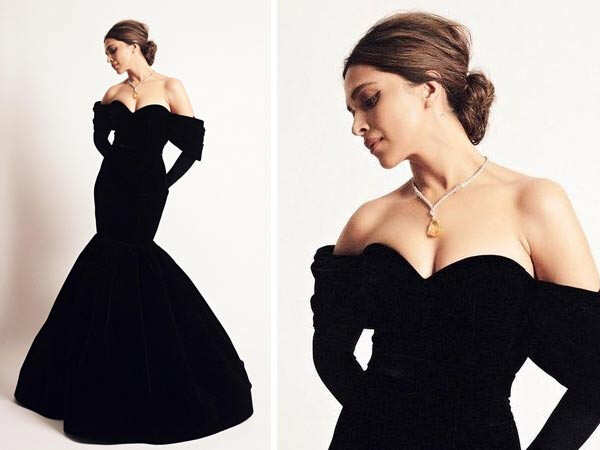 Deepika Padukone, who had kept her remarkable look for the evening under wraps, posted photos of her opulent Oscars red carpet debut on her social media accounts. The actress channelled classic Hollywood elegance as she wore a gorgeous black gown, velvet gloves, and a dramatic diamond necklace. In addition to displaying what appears to be a new tattoo, the actress had her hair neatly pulled up into a bun.


Sharing the photos on her handle, Deepika wrote, "#Oscars95."
This is the first time that Deepika will walk the Oscar red carpet and present at the award show.


The Bollywood actress will be among the long list of stars who will be presenting at the Academy Awards. She will join a host of Hollywood stars including Pedro Pascal, Kate Hudson, Halle Berry, Paul Dano, Cara Delevingne, Mindy Kaling, Eva Longoria, Julia Louis-Dreyfus, Andie MacDowell, Elizabeth Olsen and John Travolta.