Kiara Advani is back to work after her wedding with Sidharth Malhotra
Kiara Advani is back to work after her wedding with Sidharth Malhotra
by

Filmfare

| February 26, 2023, 12:54 IST
News
Follow on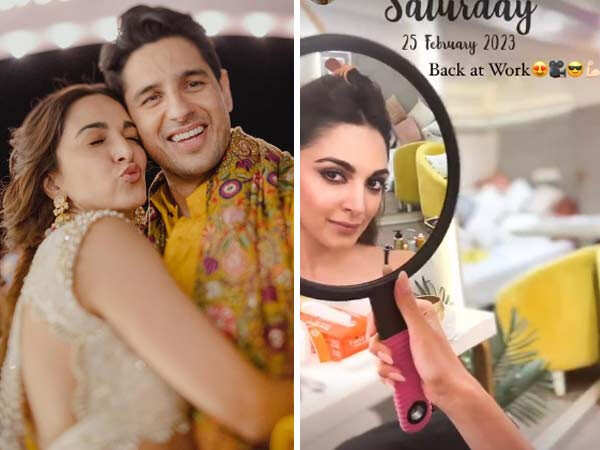 Days after her dreamy wedding, Kiara Advani is already back to work. The actress shared her first work update after her wedding.
On Saturday, Kiara Advani dropped a short clip of herself in a makeup chair. In the video, she can be seen winking while holding up a mirror. She wrote "Back to work" with heart eyes and camera emojis.
Check it out here:


While Kiara Advani did not specify which set she is on, we have a couple of guesses. The actress' slate of upcoming films is stacked with anticipated titles including Ram Charan's next which is being called RC15 till it gets its title and SatyaPrem Ki Katha with Kartik Aaryan.



Kiara Advani tied the knot with Sidharth Malhotra on February 7 at Jaisalmer's Suryagarh palace. The newlyweds hosted two receptions in Delhi and Mumbai.