All you need to know about the Sharmila Tagore starrer Gulmohar having a connection with Mira Nair
All you need to know about the Sharmila Tagore starrer Gulmohar having a connection with Mira Nair
by

Filmfare

| February 23, 2023, 13:26 IST
News
Follow on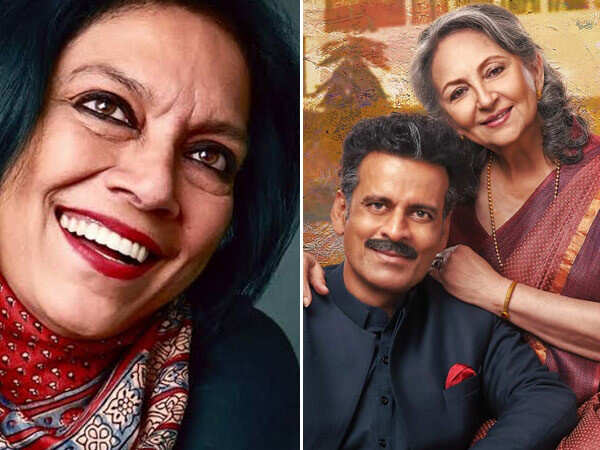 As soon as the trailer of the Sharmila Tagore and Manoj Bajpayee starrer Gulmohar dropped – there were mixed feelings all over. A bittersweet tale of a family that will make you laugh and cry is indeed something that the audience is looking forward to. Helmed by Rahul Chittella, the movie also stars Amol Palekar, Simran, Suraj Sharma, Kaveri Seth, and Utsavi Jha, amongst others.
The crux of the Gulomohar storyline revolves around Sharmila Tagore's character – who is the matriarch of the house triggered by some emotions, she decided to sell the family house named Gulmohar to a builder.
The director has shared how the idea came from seeing ace filmmaker Mira Nair's Delhi house being sold to a builder. He said, "For many years now, I've been working closely with Mira Nair as her creative and producing partner. She lived in Delhi and used to have her home in Vasant Vihar, which also became my home whenever I visited frequently. So, it was very emotional for Mira and me when she had to sell the house to a builder so it could go under redevelopment for a high-rise building to replace the two-storeyed house."


Furthermore, he added, "I was in Delhi for some meetings in early 2019 and visited the house as it was getting packed up, and as I saw all my favorite paintings and photographs get removed from the walls by the movers and packers, I got the idea of having Arpita and my story of familial ties be placed against the backdrop of a home being sold and getting packed up over the next four days."
Indeed quite a backstory to inspire the context of a film, this one looks extremely promising.