Saiyami Kher shares deleted action sequence from Wild Dog with Game of Thrones actor Conan Stevens
Saiyami Kher shares deleted action sequence from Wild Dog with Game of Thrones actor Conan Stevens
by

Filmfare

| February 21, 2023, 17:09 IST
News
Follow on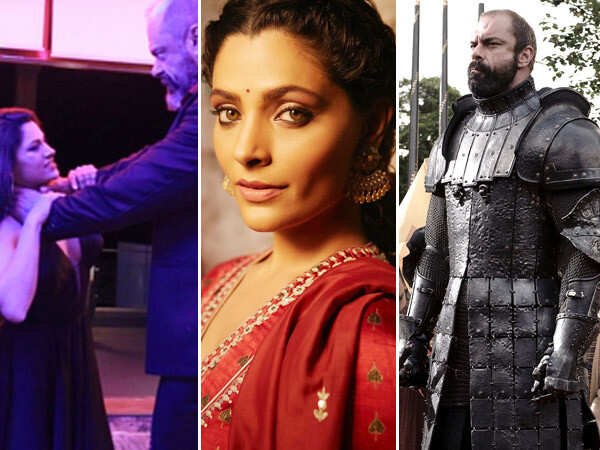 Saiyami Kher, who was recently seen in the web series Faadu, took to her Instagram today and shared a very interesting video. The video features Saiyami in an intense fighting sequence with one of the key actors of Game of Thrones who is admirably called Mountain aka Conan Stevens who played the character of Gregor Clegane in the series.
View this post on Instagram
Sharing the video on Instagram, Saiyami wrote, "Besides loving the experience of working with the one and only Nagarjuna Garu, I also was grateful to be part of this incredible action sequence. If you aren't a GOT fan, then meet the 7 foot 4 inches Conan Stevens, who everyone lovingly calls Mountain and played the role of Gregor Clegane. Unfortunately, after we filmed this sequence, the pandemic hit. And Conan couldn't come back to India to complete the shoot. But I'm glad I have the memory of having shot this".


The scene is from the 2021 film Wild Dog starring Saiyami Kher and Nagarjuna. The scene was unfortunately deleted from the final cut of the film due to covid- 19. Because of the pandemic restrictions, the scenes before and after this scene were deleted and were eventually entirely cut from the film. According to the press release, the actress worked with a French stunt director for this action sequence.


Meanwhile, on the work front, the actress will be seen playing a paraplegic sportsperson in R Balki's Ghoomer.
See Also: Exclusive: I am the biggest fan of Abhishek Bachchan, says Saiyami Kher