Exclusive Veera Kapur Ee on the love for cinema and storytelling through the art of costumes
Exclusive! Veera Kapur Ee on the love for cinema and storytelling through the art of costumes

| February 20, 2023, 15:44 IST
News
Follow on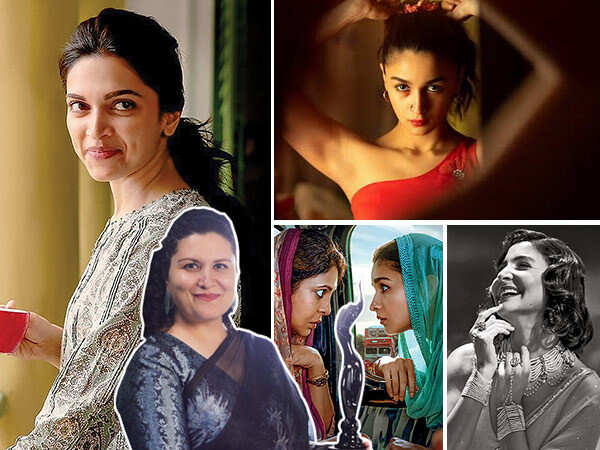 Ace costume designer Veera Kapur Ee has worked on the wardrobes for films like Piku, Pink, Hindi Medium, October, Bulbbul, Gulabo Sitabo, Sardar Udham, Jhund, Darlings, and Maharani. The latest film that has been the talk of the town is the Anvita Dutt directorial Qala. This was her second collaboration with Anvita Dutt and Triptii Dimri post Bulbbul. She won two Filmfare Awards consecutively for Gulabo Sitabo and for Sardar Udham. In an exclusive conversation, she talks about all things fashion and why marrying fashion to films gives her an inexplicable joy.


You've worked in diverse genres. Tell us your process of understanding eras, characters, and stories

I put in a certain basic amount of research into all my films because I enjoy that part of referencing, looking at real people and looking at characters. My favourite genre is period films because they give you a chance to go into the past and look at things for which you may not have too many images sometimes. I love creating and visualising something and taking it to the next level. Doing movies of different genres is what keeps you engaged in the process. It keeps you interested. I do not want to do one kind of film, I want to do different things, things that keep your brain cells active.


Which film would you say has been the hardest for you in terms of sourcing and putting the looks together?

Sardar Udham. It was one of the toughest films because there were so many people, so much to do and so many locations. Almost everything was made. I wouldn't say tough, but I would say it was challenging.
You've also won a Filmfare Award for it, how was your experience working with Vicky Kaushal?

For me, a character is a character whether it is male or female. To be honest, the choices you have with a woman are more. Also when you are doing a period film like Sardar Udham, you are following a certain era. I am completely in a certain zone trying to capture the essence of that era as well as keep it real like ageing the suits, ageing the fabrics; to make it real so that people can connect with the person. Working with someone like Vicky was a dream come true. He completely surrenders to his character – that is one of the most amazing things about an actor. Throughout the entire process, I never once heard him say, 'Oh I won't wear this'. He completely believed in Shoojit and my vision and whatever we created he was okay with. I think that itself makes such a big difference. When an actor makes things easier for you, the whole process is just positive and happier.


From Piku to Sardar Udham, your association with Shoojit Sircar is quite wide ranging
Yes. All the films where we've collaborated are different from one another. For example Gulabo Sitabo was different from Vicky Donor. This is what keeps us excited, passionate and in love with our jobs. I have been in this industry for 20 years. But I still feel like my learning has just begun. There is so much to learn and explore.


Qala has been hailed for its aesthetics. You have already worked with Triptii and Anvita earlier in Bulbbul; tell us about your association.

I have learned from Anvita. I have grown with her, to be honest. She is one of the most intelligent people I have ever met. She can visualise and has a great sense of costumes, fabrics and textures, even when she does art designs. Her knowledge is extensive, and she has a clear idea of what she wants. We do have similar tastes and we love talking about clothes even when we are not shooting together. We can talk about clothes for hours and hours. This bonding has helped me understand her better, understand her choices and deliver her visuals to her.
How did you go about crafting costumes for Triptii Dimri's character in Qala?

For me, the first step is to understand the director's vision because a film or a character is a director's baby. After understanding what Anvita wanted, we sat down and looked at pictures of that era. What was more important for us was that we went into certain areas, like hills. And she wanted to use this dress called a Bakhu, which is worn in the northeastern states. So when we designed it in the winter, we chose beautiful tweed fabric. We used the colours of the mountains. We kept the deeper textures for the mountains. When Qala was a singer in Kolkata, we wanted to give her a traditional saree and we came up with an organza. Then we wanted to do only shades of grey for her as she matured. Each one of the sarees was made by hand. There is zardozi work done on every saree. We've woven a story around every saree. There is a depiction of the moth in the film. We have incorporated that in every saree of hers. As she grows, there is a smaller moth and a bigger moth. And then there is a deconstructed, broken moth in one of the sarees, which is one of my favourite patterns. So we have used the fabric, textures and colour to depict the story of her growth and her mental state.
How would you define the process of creating a wardrobe for an OTT series compared to a feature-length film?
Yes, there is a lot of difference and I have been learning that. In Maharani, you are dealing with several characters in 10 episodes of 45 minutes each. That's like doing three feature films. In a series, you have so many characters who are all important to the story and the narrative. So to design that, the time and the detailing is sometimes even more than a film because of the length and the duration. And how do you keep each character real in a show like Maharani? In Maharani season 1, she started in a village, she is a simple lady wearing synthetic simple georgette sarees with a floral print. Then she comes to the city where she is the minister's wife, how will she dress up? Then again the growth from colours, I love playing with colours. There is a lot more process in the series, it is time-consuming and more detailed processing than in a film.
After designing costumes for stars like Deepika Padukone, Alia Bhatt, Shefali Shah, and Huma Qureshi, what have you noticed about their distinct styles?

Everyone has a preference for colors and everyone has a type of print that they want to use. That is something I notice and learn with them. I have loved working with each one of these women, especially Shefali, Alia, and Deepika. They are such talented people that they completely surrender to the characters. To me, that is the biggest achievement—when they give you creative freedom. For Alia's character in Darlings, where she plays a girl living in a chawl in Mumbai, we wanted to use colour and synthetic prints, the kind these women wear, so that these fabrics don't age that fast. They are more long-lasting for them. Alia has a distinct style when it comes to herself. But those aren't the kinds of things she would wear for a film. That is why I have never delved into the personal styling zone because I feel that is not my area. I enjoy building and creating characters. I like seeing them evolve on camera.


What are your opinions about how movie costumes inspire fashion trends?

People generally look up to the actors, the celebrities. Every young girl living in a small city wants to dress up like Deepika Padukone or Alia Bhatt. Bollywood is constantly trying to create something new. For example, I have so many people messaging me about Qala's sarees. A few of my friends have contacted the person who made those sarees for me. And people are loving those recreations.
We are always trying to create something new in Bollywood. And when a senior actor or a beautiful actress is wearing it, it is perfect.