Zeenat Aman shares throwback pic from Satyam Shivam Sundaram and reacts to accusations of obscenity
Zeenat Aman shares throwback pic from Satyam Shivam Sundaram and reacts to accusations of obscenity
by

Filmfare

| February 16, 2023, 20:40 IST
News
Follow on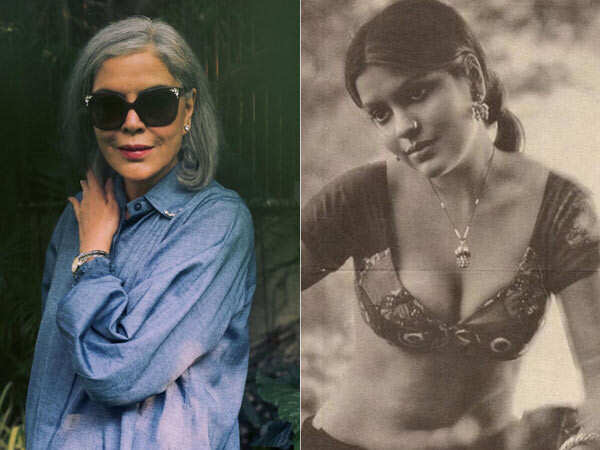 Veteran actress Zeenat Aman who has recently joined Instagram has been courting her fans with a taste of 'nostalgia'. Since her Instagram debut, the actress has been sharing memorable moments from her past. Today, Zeenat Aman released a still from Satyam Shivam Sundaram and spoke out against the claims of obscenity that the movie had received.
She wrote, "This picture was taken by photographer J P Singhal during a look test for Satyam Shivam Sundaram around 1977. We shot the series at R K Studios, and my costumes were designed by Oscar winner Bhanu Athaiya. Anyone acquainted with the history of Bollywood will know that there was much controversy and brouhaha about my character Rupa in Satyam Shivam Sundaram. I was always quite amused by the accusations of obscenity as I did not and do not find anything obscene about the human body."
View this post on Instagram
She further stated, "Rupa's sensuality was not the crux of the plot, but a part of it. As it is, the set is not even remotely a sensual space. Every move is choreographed, rehearsed and performed in front of dozens of crew members."


She also said that Satyam Shivam Sundaram's director Raj Kapoor was concerned about casting her as 'Rupa' because of her western image. She also revealed that Raj Kapoor was also unsure whether the audience would accept her in this avatar.
In her lengthy post, the actress further disclosed that Raj Kapoor held a special screening of the movie for the distributors to gauge their reaction. Following the showing, all territories' rights were immediately sold.


Satyam Shivam Sundaram is a 1978 film produced and directed by Raj Kapoor and written by Jainendra Jain, starring Shashi Kapoor and Zeenat Aman.
See Also: A woman's gaze though, is different, says Zeenat Aman as she debuts on Instagram