Kirti Kulhari confirms to reprise her role as Parminder in Khichdi 2
Kirti Kulhari confirms to reprise her role as Parminder in Khichdi 2
by

Filmfare

| February 16, 2023, 20:49 IST
News
Follow on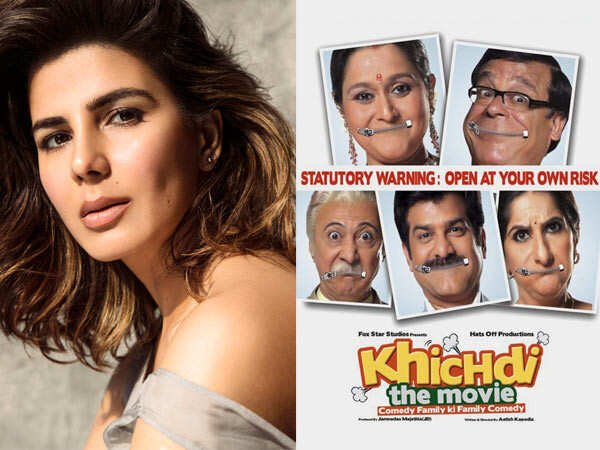 Kirti Kulhari, who made her acting debut in Khichdi: The Movie in 2010, is prepared to take the audience on another entertaining voyage with Khichdi 2. The Kirti-played character "Parminder" became well-known because of the enormous success of the Aatish Kapadia-helmed film.
She has already started filming Khichdi 2 in Mumbai. In an interview with a leading news organisation, Kirti stated, "Khichdi 2 is finally happening and it's going to be a hilarious ride! I have so many memories from the first film, from shooting the song Chal Chal Bhonsle Market with JD to doing all the crazy comedy scenes. I am so happy to return as Parminder in Khichdi 2 since this is where it all started for me."


Kirti further added that over the years she has released a massive fan following of Khichdi. She said, "I am often asked why I don't do comedies anymore so it's lovely to return to the genre with this sequel. This Khichdi will be tastier, spicier and funnier than before."


The film also stars Supriya Pathak, Rajeev Mehta, Jamnadas Majethia, Nimisha Vakharia, Anang Desai and Vandana Pathak. The Parekh family, which consists of Himanshu, Hansa, Babuji, and Praful, is central to the story. It highlighted an intriguing relationship between Himanshu and his next-door neighbour, Parminder. Khichdi: The Movie is based on the characters from the popular sitcom Khichdi, Instant Khichdi and Khichdi Returns.
Besides Khichdi 2, Kirti will also be seen in her debut production Nayeka.
See Also: Kirti Kulhari on defying the conventional trappings of fame