Shah Rukh Khan gets coaxed into showing off his abs in a Jhoome Jo Pathaan BTS video
Shah Rukh Khan gets coaxed into showing off his abs in a Jhoome Jo Pathaan BTS video
by

Filmfare

| February 16, 2023, 11:34 IST
News
Follow on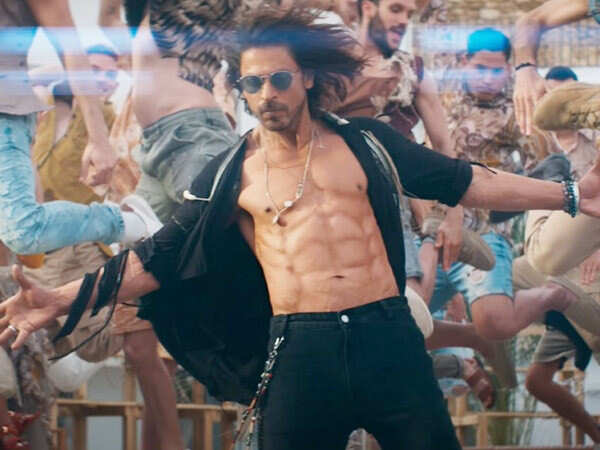 Shah Rukh Khan's Pathaan continues to make waves for its successful box office run. The Siddharth Anand directorial which also features Deepika Padukone and John Abraham is an action-packed spy drama. Now the makers have offered a look at the making of Jhoome Jo Pathaan.
In the clip, Shah Rukh Khan and Deepika Padukone can be seen practising the choreography of Jhoome Jo Pathaan. The actor revealed that he was shy to flaunt his abs in the video while Siddharth Anand said, "He is shy to a point that he does not want to open the button of his shirt, and having the body like that you have to like tear it and show that to the world… we had to coax him to do that."
Watch:

The video sees choreographer Bosco Martis asking SRK to show off his abs to which he agrees.


Earlier, Boso had revealed the behind-the-scenes anecdote from the sets of Pathaan with a photo of the star. In it, Shah Rukh Khan can be seen posing in one of his looks from Jhoome Jo Pathaan.


Pathaan is the latest instalment from the YRF spy universe which also features Salman Khan's Tiger films and Hrithik Roshan's War. The film's ending hinted at more crossovers coming up.