Love Again trailer: Priyanka Chopra Sam Heughans film is all about love with a Nick Jonas cameo
Love Again trailer: Priyanka Chopra, Sam Heughan's film is all about love with a Nick Jonas cameo

| February 15, 2023, 10:50 IST
News
Follow on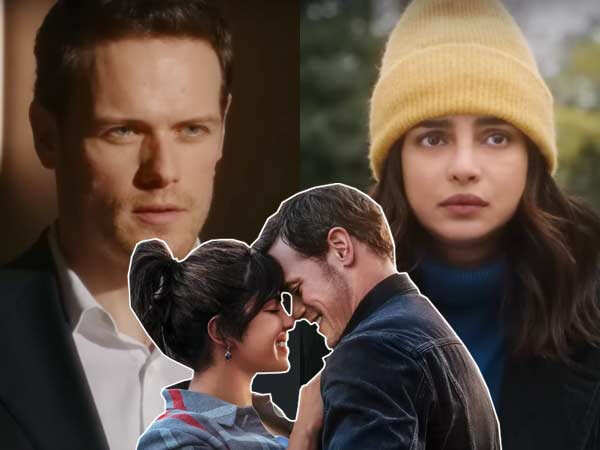 The first trailer of Love Again starring Priyanka Chopra, Sam Heughan and Celine Dion dropped on Valentine's Day. Directed by James C. Strouse, the movie is an exploration of grief as much as it is about finding love a second time. It is the Hollywood remake of the German film SMS fur Dich (Text for You) which is based on a novel of the same name.
The trailer opens with Priyanka Chopra's Mira Ray who is heartbroken after losing her fiance. When she starts sending texts to her fiance's number, they reach Sam Heughan's Rob Burns who begins to fall for her words and decides to meet her. The clip also offers a look at Celine Dion who plays herself in the film and helps Rob with his feelings for Mira.
Check out the trailer here:

The highlight of the trailer has to be the hilarious Nick Jonas cameo. Mira goes on a date with Nick's character as she attempts to put herself out there again.


The film's official synopsis reads – What if a random text message led to the love of your life? In this romantic comedy, dealing with the loss of her fiancé, Mira Ray sends a series of romantic texts to his old cell phone number… not realizing the number was reassigned to Rob Burns' new work phone. A journalist, Rob is captivated by the honesty in the beautifully confessional texts. When he's assigned to write a profile of megastar Celine Dion (playing herself in her first film role), he enlists her help in figuring out how to meet Mira in person…and win her heart.


Love Again will be released in cinemas on May 12, 2023.