Guardians of the Galaxy Vol 3 new trailer touches upon Star-Lord and Gamoraâs reunion
Guardians of the Galaxy Vol 3 new trailer touches upon Star-Lord and Gamora's reunion
by

Filmfare

| February 13, 2023, 16:26 IST
News
Follow on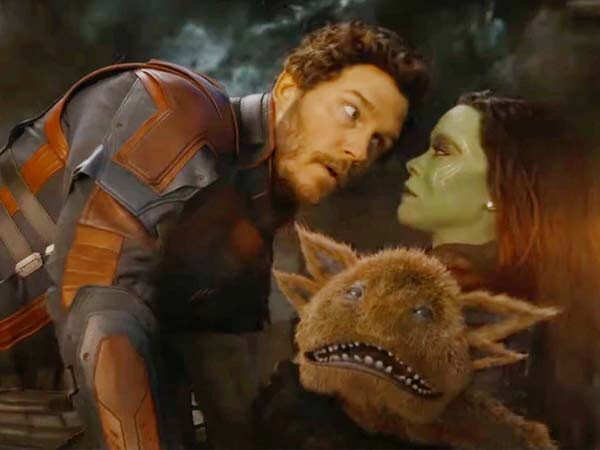 The new trailer for the exciting Marvel film Guardians of the Galaxy Vol. 3 is out.The makers of the film released a new trailer to the film on Super Bowl Sunday.
Check the trailer here:

The trailer shows Star-Lord (Chris Pratt) talking about his romance with Gamora and how she is not the same person anymore. Gamora was killed by her father Thanos in Avengers: Infinity War and was resurrected in a new timeline in Avengers: End Game with no memory of Star Lard and the Guardians. Now, Star-Lord must try to make new memories for Gamora and fight his final mission against a new villain High Evolutionary.
The new trailer also focuses on Rocket's backstory. According to the comics, the High Evolutionary is obsessed with finding the 'perfect' creature and abducts and mutates them throughout the galaxy.


The first official trailer was released in December 2022, showing a perilous mission the Guardians will undertake together "one last time," as Rocket Raccoon (Bradley Cooper) assures Star-Lord. As the group travels across the galaxy to save the universe, they endure assaults from rocks on a foreign planet and encounter a tentacled monster.


Guardians of the Galaxy Vol. 3 is directed by James Gunn. It stars an ensemble cast featuring Chris Pratt, Zoe Saldaña, Dave Bautista, Karen Gillan, Pom Klementieff, Vin Diesel, Bradley Cooper, Sean Gunn, Chukwudi Iwuji, Will Poulter, Elizabeth Debicki, Maria Bakalova, and Sylvester Stallone.
Guardians of the Galaxy Vol 3 is scheduled to be released on May 5, 2023, as part of Phase Five of the MCU.
See Also: New Guardians of the Galaxy Vol. 3 image reveals Adam Warlock