18 Pictures From Richa Chadha And Ali Fazals Wedding Festivities
18 Pictures From Richa Chadha And Ali Fazal's Wedding Festivities
by Filmfare | October 4, 2022, 16:57 IST
News
Follow on
Richa Chadha and Ali Fazal are all set to get married. The gorgeous couple is one of Bollywood's most-loved off-screen pairs and has been together for years now. The two powerhouse actors don't shy away from social media PDA and have often been vocal about their love and respect for each other! And we love that. This afternoon, Richa Chadha and Ali Fazal dropped some fresh images which see the couple twin in ivory ensembles. Richa and Ali looked positively poetic together – the captions that they shared with the pictures were the icing on the cake. Ali's caption for Richa was: "Ek Daur hum bhi hain. Ek silsila tum bhi ho. #RiAli" while Richa went with the simple yet poignant "I got you. #RiAli".
Needless to say, we are thrilled for the couple.
For their Lucknow celebration, the couple was dressed by ace designers Abu Jani and Sandeep Khosla. According to our sources, the evening began with a lovely Qawwali performance by the Sabri Brothers of Rajasthan. The decor was all about Awadhi Lucknowi culture with golden custom-made drapes and chandelier candle holders. It was a traditional evening through and through. Need further proof? We hear that the food was meticulously prepared by Lebua, a heritage family-run hotel in the centre of Lucknow with special dishes being prepared by Mahmoodabadi, another traditional family-run catering company that honours cuisine peculiar to the region.
Pictures From Richa Chadha And Ali Fazal's Wedding Festivities: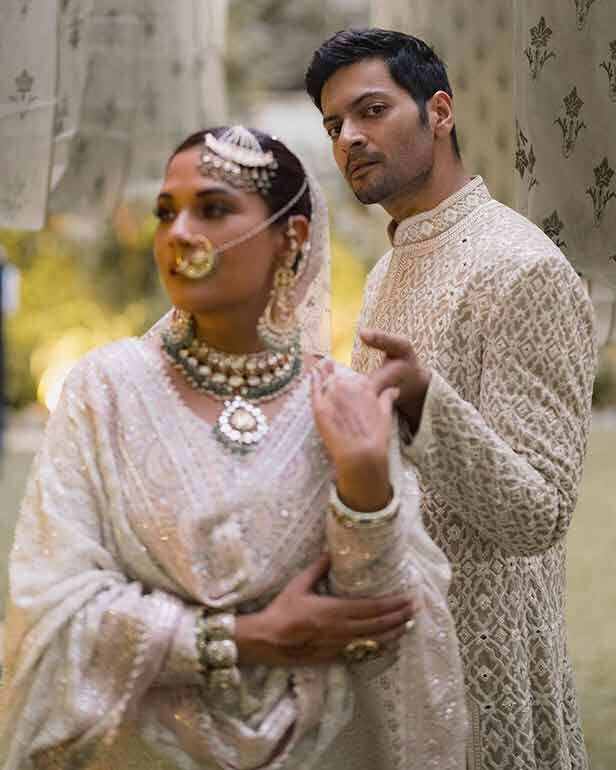 1/18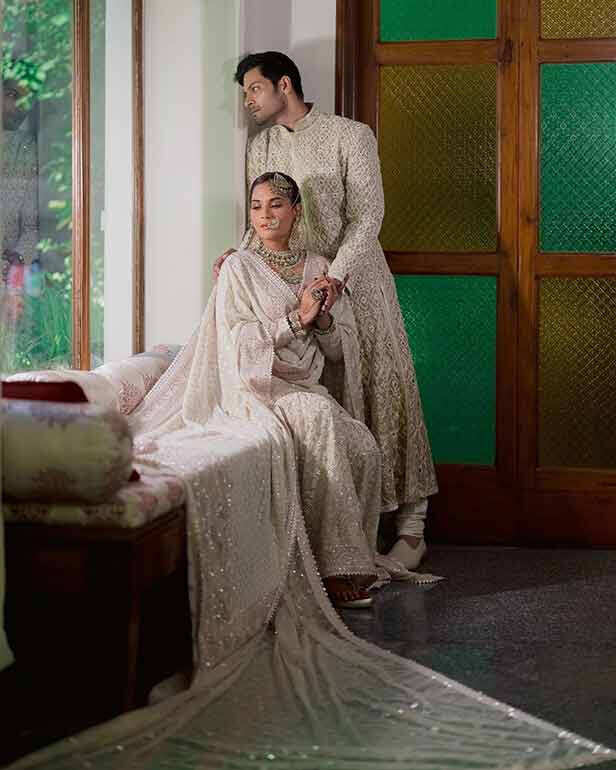 2/18
3/18
4/18
5/18
6/18
7/18
8/18
9/18
10/18
11/18
12/18
13/18
14/18
15/18
16/18
17/18
18/18