How Lata Mangeshkar made Jawaharlal Nehru cry with her voice
How Lata Mangeshkar made Jawaharlal Nehru cry with her voice
by Filmfare | September 28, 2021, 18:48 IST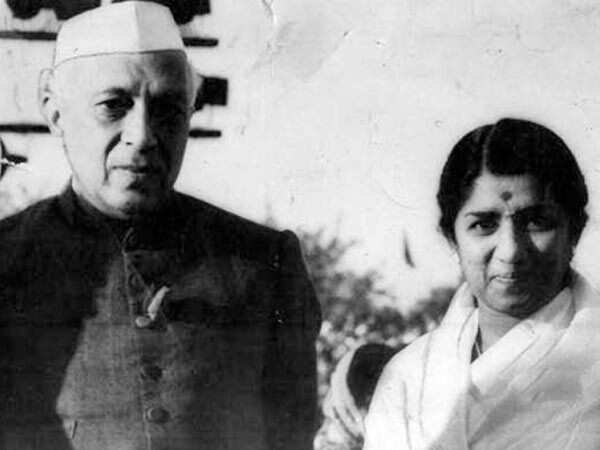 In a world where the words "legendary" and "iconic" are thrown around liberally on social media, Lata Mangeshkar is a true legend. The renowned songstress turns 92 today and has had a career spanning nearly eight decades and has sung thousands of chart-busting hits that have defined an era. It is safe to say that Lata Mangeshkar is a living legend. Lata Mangeshkar's Ae Mere Watan Ke Logon also found a special place in India's first Prime Minister, Jawaharlal Nehru's heart. In 1963, Lata Mangeshkar performed the song at Ramlila Maidan in Delhi in front of Nehru.
When the function came to an end, the songstress was informed that the master statesman wanted to speak with her. "At first I was nervous, thinking I have committed some mistake. But when I met Panditji (Nehru), I saw tears in his eyes.. 'Lata, tumne aaj mujhe rula diya'," the singer said during an event in Mumbai held to mark the 51st anniversary of Ae Mere Watan Ke Logon.


Lata Mangeshkar is recipient of three National Film Awards, the Dadasaheb Phalke Award and the Bharat Ratna amongst numerous honours. Lata Mangeshkar is also the recipient of numerous Filmfare Awards including the Filmfare Lifetime Achievement Award and the golden Filmfare Special Award on the award ceremony's 50th anniversary.